Homeopathy
Homeopathy, from Greek "homoeo" (meaning similar) and "pathos" (meaning suffering) is a system of medicine based on treating like with like. The same principle is widespread in mainstream medicine, the most notable examples being antidotes and vaccines. However, Homeopathy takes this premise a step further: if my symptoms produce an effect on me similar to a tarantula's bite, then tarantula venom would be my homeopathic treatment, even though I've not actually been bitten by a tarantula.

The theory that like can be treated with like can be traced back as far Hypocrites (468 -377 BC), but it wasn't until the work of Samuel Hahnemann (1755-1843) that the theory developed into a usable practice.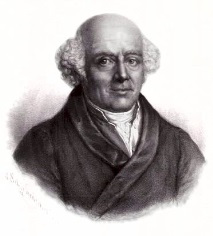 Founded by Dr. Samuel Hahnemann in the 18th century, homeopathy works to promote optimal health for the entire individual on all levels: physical, mental and emotional.
For over two centuries homeopathic medical treatment has brought about cures for millions of people worldwide in a rapid, gentle and permanent way. Its renowned use has long been acknowledged throughout the world as a major medical therapeutic. Mahatma Gandhi stated that "…homeopathy cures a larger percentage of cases than any other method of treatment".
This success is fuelled by several factors: Homeopathy is;
Extremely effective. When the correct remedy is taken, results can be rapid, complete and permanent.
Completely safe. Even babies and pregnant women can use Homeopathy without the danger of side effects. Homeopathic remedies can also be taken alongside other medication without producing unwanted side effects.
About me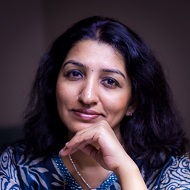 I graduated from University of Mumbai, in 1998, with a Bachelor's degree in Homeopathic Medicine & Surgery (B.H.M.S.) from C.M.P.H., a premier homeopathy institution in Vile Parle (W), Mumbai.

After graduating, I underwent a 3 years rigorous training and mentoring phase at Dr. Prafull Vijaykar's homeopathy clinic in Vile Parle, Mumbai. Dr. Vijaykar is considered as Einstein of Homeopathy in India and is an internationally renowned homeopathic practitioner with more than 25 years of experience and numerous innovations and successes to his credit in field of homeopathy.

I practice Classical Homeopathy and treat "the patient in disease rather than the disease in patient".
Treatment by classical homeopathy involves:
Where & what is wrong at the genetic level which is the basic unit of life?
What has precipitated or caused the problem or ailment?
How the problem has transpired & where has it travelled?
How to cure the cause in a particular order?
"All symptoms that disappear are not cured"
According to Hering's Law, "Cure" must take place in the following manner:
From above downwards
From centre to periphery
From inside out
From more important to less important organs
In reverse order of appearance & from more destructive miasm to less destructive miasm
Ailments treatable by Homeopathy
(A-D)
Abscess, Acne, ADHD, Alopecia Areata, Alzheimer's disease, Allergy, Ankylosing Spondylitis, Anxiety, Aplastic Anemia, Asthma in adults, Asthma in children, Atopic Dermatitis, Attention Deficit Hyperactivity Disorder, Autism, Backache (pain), Bronchitis, Cancer, Cellulitis, Cervical Spondylitis, Chalazion, Chyluria, Crohn's Disease, Dandruff, Depression, Diabetes Type I, Diabetes Type II, Dyslexia, Dysmenorrhea (Painful menses)
(E-N)
Eczema, Epilepsy, Fibromyalgia, Fissure-in-ano, Gall Stones, Ganglion, Gastritis, GERD (Gastro-esophageal reflux disease), Gout, Guillain Barré Syndrome, Hailey Hailey Disease, Hair loss, Hepatitis B, Hepatitis C, Herpes, Hypertension, Hyperthyroidism, Hypothyroidism, Irritable Bowel Syndrome, Kidney Stones, Lichen Planus, Lipoma, Lumber Spondylitis,, Meniere's disease, Migraine, Multiple Myeloma, Multiple Sclerosis, Multiple System Atrophy, Myasthenia Gravis, Nasal Polyps, Nephrotic Syndrome, Nutritional Anemia
(O-Z)
Obesity, Osteoarthritis (OA), Parkinson's Disease (PD), PCOD (Polycystic Ovarian Disease), Peptic ulcer, Pernicious anemia, Piebaldism, Piles, Polymyositis, Prostate Cancer, Prostate Enlargement, Prostatitis, Psoriasis,, Restless Leg Syndrome, Reactive perforating collagenosis, Rheumatoid Arthritis (RA), SARS, Sinusitis, Sleep Apnea Syndrome (SAS), Tinnitus, Tonsillitis, Trigeminal Neuralgia, Tumor (Bone), Ulcerative Colitis, Seborrhoeic Dermatitis, Underactive Thyroid, Urticaria, Varicose veins, Vertigo, Vitiligo, Vocal Nodules, Warts, Frequent Colds, G6PD Deficiency
Consultations
Personal Consultations by prior appointment at :
V Care Polyclinic
204, La Magasin,
S. V. Road, Santacruz West,
Mumbai 400054.
(Above Roop Kala Showroom)

Monday & Friday 5-7pm
Wednesday 9-11am

For appointments, please call:
Cell: +91 (22) 2605 0846
For out-of-town / overseas patients, online consultations through skype possible. Homeopathy medicines will be shipped through International Couriers at additional costs.
Disclaimer: Homeopathic medicines are generally known to be neutral and are not known to produce any side effects amongst patients. However, all Patients are advised to consult their family physician prior to opting for homeopathic treatment.
Patient Testimonials
"I had a serious age-old skin condition wherein I had frequent eruptions and oozing on my legs and arms. Dr. Parekh is known to me for more than 10 years now. Her constitutional treatment has virtually eliminated all my skin problems. Now I consult her for all other ailments I face including severe cough and frequent colds. God bless! Dr. Parekh…" Deepankar Ghosh, Santacruz (W), Mumbai
"We have been consulting Dr. Hemali for last 4 years for all our 3 children. Her treatment has proven to be a boon to us, especially her correct diagnostics and right constitutional remedy. My children's immunity levels have increased a lot after we chose homeopathy as an alternate to conventional medicines…" Sandhya Srivastav, Malad (W), Mumbai
"I suffer from bronchitis & allergy due to pollen. I find most allopathic medicines very strong (sometime with steroids) and short-term quick-fixes. I was referred to homeopathy by one of my colleagues and consulted Dr. Parekh on one my visits to India last year. Since then, my immunity levels have increased drastically and events of bronchitis attacks have decreased too…" Sanjay Shah, Iselin NJ, USA
"Dr. Parekh has been treating us for 5 years now and we have found her treatment for migraine, hyper-acidity, hyper-tension and bronchitis to be extremely effective. In few instances, our acute ailments have been cured in a single SoS dose…" Ragini & Nitin Doshi, Andheri (W), Mumbai
"We consulted Dr. Hemali Parekh on phone and skype for our frequently recurring colds and digestive disorders. We find her extremely friendly and prompt with her schedules. Our medicines reach us in time. We have benefited much from her treatments…" Shivali & Amit Bhalaria, Boston MA, USA
"I moved to Canada 3 years back for higher education and found myself all alone in Ottawa, a freezing place. I started experiencing depressive phases due to homesickness and loneliness combined with frequent colds and skin allergies. I got in touch with Dr. Parekh (referred to me from a friend in Mumbai) and found her counseling therapy combined with homeopathic medicines very useful to overcome that phase. With depressive phases gone, my frequent colds and skin allergies too have subsided…" Mihir Busa, Toronto, Canada
"I have been consulting Dr. Parekh for more than 7 years (from my days back in India to Boston and now to California) for my chronic scalp and hair related issues. Her homeopathic prescriptions have been more effective in all situations alongside my runs with conventional therapies… she has almost cured my husband's nightmarish bouts with acidity and migraines" Alpa Dilip Sanghavi, Santa Monica CA, USA
"My 85 year old husband's pain with piles was unbearable. We tried allopathic and other remedies. Most allopath doctors recommended a surgery for his piles..but homeopathy has helped us avoid surgery…" Madhuri Jhaveri, Walkeshwar, Mumbai
"We consulted Dr. Hemali for our daughter's skin problem ("molluscum contagiosum") from Italy. She provided thoughtful guidance to cope up with this condition and cured this within 3 months with homeopathy…" Anu & Tushar Trivedi, Mumbai